Why Has HD Lace Glueless Wear Go Wig Become Popular?
With the accelerated pace of life, people don't have more time to wear traditional lace wigs. Therefore, VSHOW HAIR created this new HD Lace Glueless Wear Go Wig. It's just like a hat. We can install it within seconds. Let's learn more about the HD Lace Glueless Wear Go Wig.
What Is A HD Lace Glueless Wear Go Wig?
It is a 100% human hair, pre-plucked hairline.
The lace is Swiss 4x4 HD pre-cut lace; can blend well with all skin complexions. We cut the lace by the special technical scissor to make sure the edge is stronger and neater. You don't need to spend time cutting it.
The wig cap is 3D dome cap. It is full elastic; no combs, more comfortable. An adjustable elastic band to fix the wig very well.
It is a glueless wig. No glue, no gel; protect your scalp. Very quick to put on or take off. Nothing needs to processing before you install it. It can be installed directly, nothing skills are needed.
What Are The Difference Between HD Lace Glueless Wear Go Wigs With Normal Lace Wigs?
The HD Lace Glueless Wear Go Wig has pre-cut HD lace. HD lace is more light, soft, and delicate and looks more transparent than normal lace, which can melt into our skin more perfectly and creates a more invisible hairline. The lace is cut already, which can save you time.
The Normal lace wig has brown lace or transparent lace. These lace are thicker. Different skin tones need different lace to match. You need to cut lace before you install your wig.
The HD Lace Glueless Wear Go Wig has a 3D dome cap like a swimming cap. The full cap is elastic. There are no combs on the cap, more comfortable. It has an adjusted elastic band to fix the wig on your head. So you don't need to worry about it would fall off.
The normal lace wig has a regular cap with 3 or 4 combs. It has poor breathability and is not comfortable as a 3D dome cap. People usually don't need these combs and have to remove them. This kind of cap hasn't had an elastic band usually. Because the cap has different sizes to match different people. So many people buy a wig that is not suitable for them.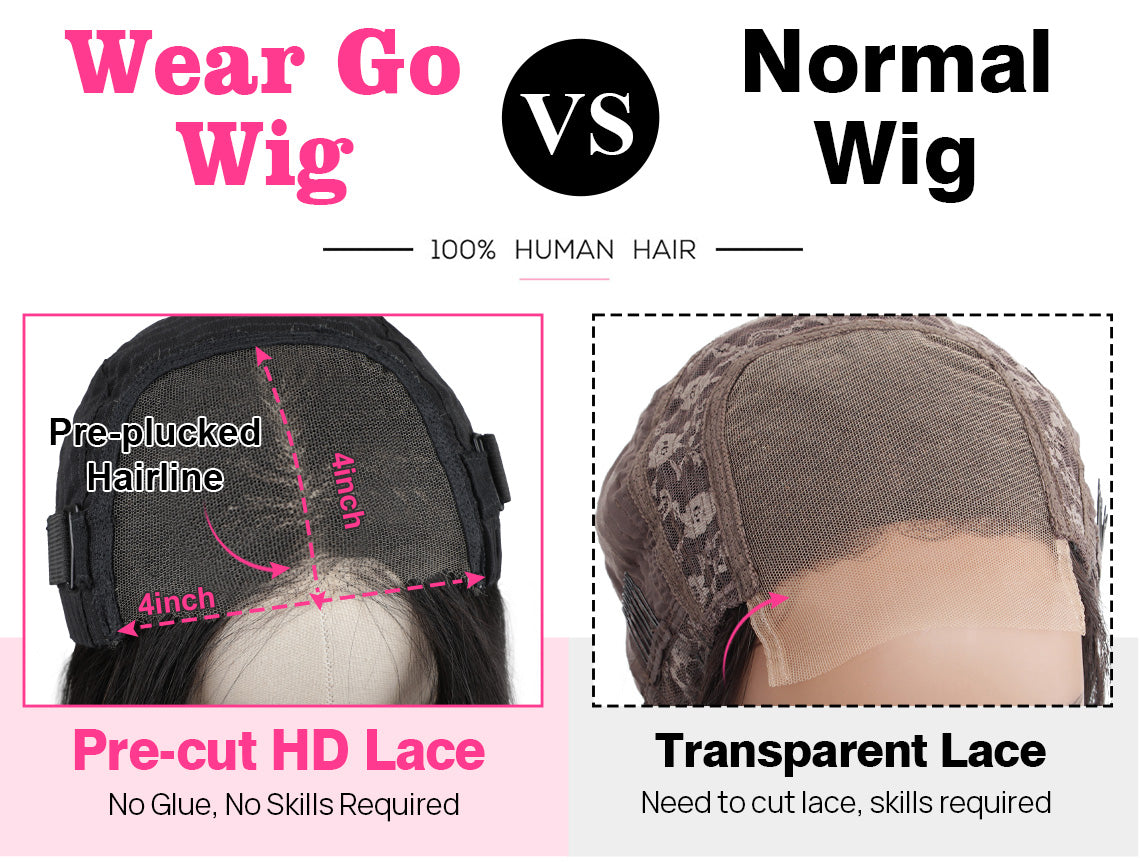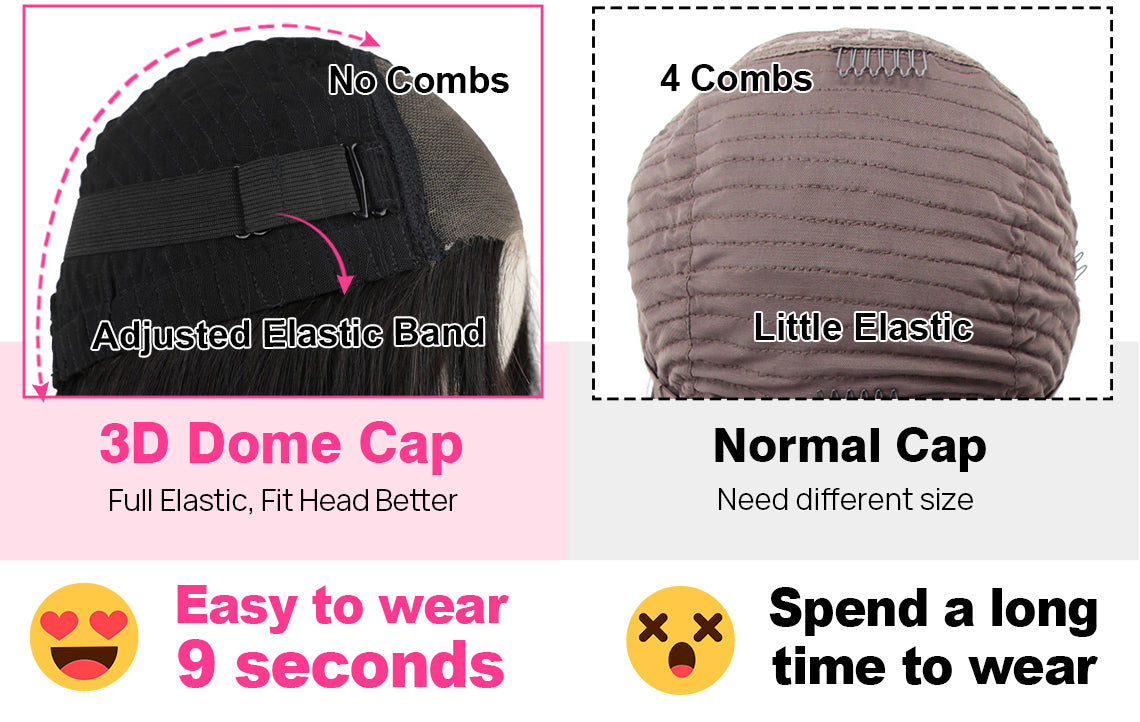 Who needs this HD Lace Glueless Wear Go Wig?
Beginner: easy to wear. Nothing skills are needed.
Office worker: need a wig every day, install it quickly.
People with sensitive skin: no glue, no gel, nothing allergic, protect your edge.
People who don't like v-part wigs and headband wigs: same look with all lace wigs. Don't need to use your hair. Don't need a headband.
Fans of HD lace: the lace is high quality Swiss HD lace.
VSHOW HAIR provides the best quality HD Lace Glueless Wear Go Wig. Try it now with big coupon. You won't be disappointed.